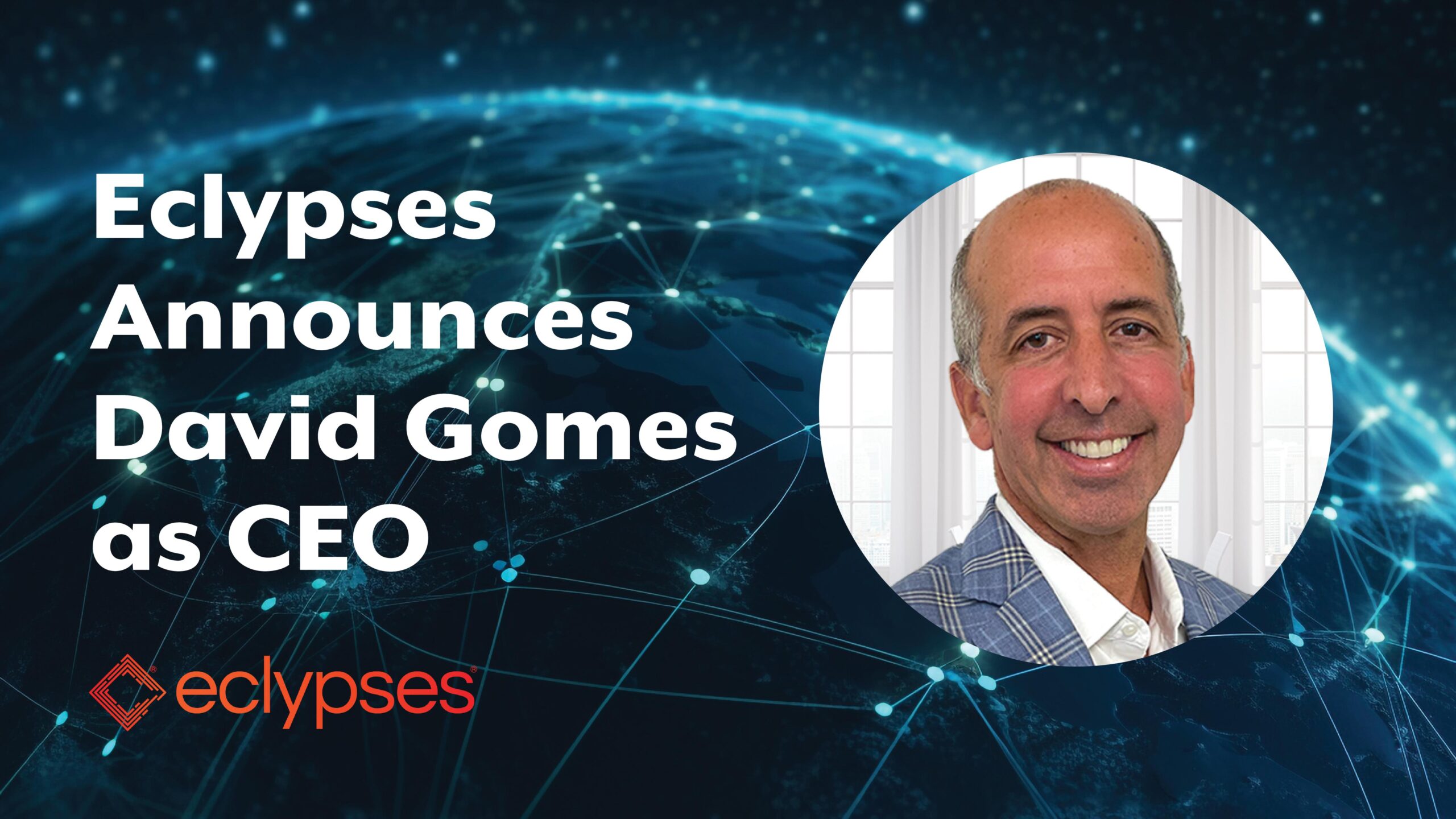 Eclypses, the developer behind the cutting-edge application data security solution, MTE technology, has appointed David Gomes as Chief Executive Officer (CEO) as of November 1, 2023.
Having initially joined Eclypses in 2020 as Chief Operations Officer (COO), Gomes has established a successful approach towards strategic partnership and operational excellence. In his new role as CEO, Gomes is set to propel the company forward, steering its success during a period of significant expansion and growth.  
Since stepping into the role of COO, Gomes has served with the Eclypses executive team to enhance Eclypses' capacity to provide unparalleled customer service, strategic partner initiatives, and refine its operational capabilities. 
Gomes' career has been marked by a history of successful leadership in various entrepreneurial initiatives and active participation on the Board of Directors and Advisory Boards for both 'for-profit' and 'non-profit' organizations. Before his tenure at Eclypses, David served as the President and CEO of Navis Learning, a prominent firm specializing in designing, developing, and deploying corporate training initiatives supporting enterprise implementation of proprietary technologies and internal technical solutions. Under his guidance, Navis Learning achieved remarkable success, culminating in a successful exit in 2017. 
"David is an exceptionally adept leader and influential strategic thinker who has consistently delivered results over the past three years," comments John Nachef, Executive Chairman at Eclypses. "With his extensive experience, vision, and leadership skills, we are confident he will lead Eclypses to new heights of success and innovation." 
Gomes looks forward to guiding Eclypses into a bright and prosperous future. "I am honored to lead such a talented team and world-class engineers at Eclypses," said Gomes. "I believe that together, we can achieve remarkable accomplishments and continue to deliver exceptional solutions to our clients. The Eclypses solution mitigates operational risk and substantially elevates an organization's security posture by taking data off the table—a monumental stride in the dynamic landscape of data security." 
For more information about Eclypses and its data security solution, please visit www.eclypses.com or reach out to [email protected].