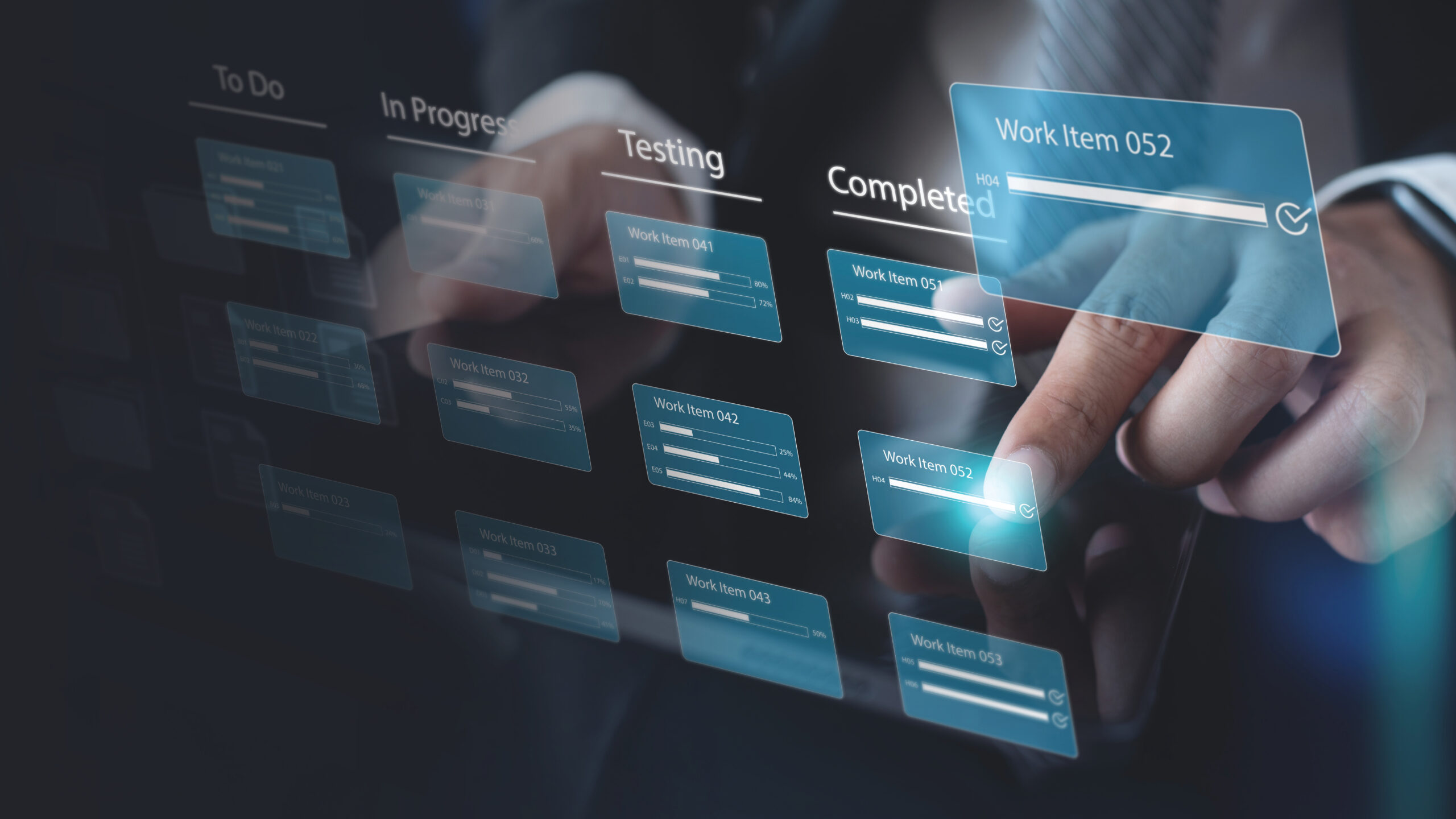 How to Create a Strategic Approach when Implementing Data Protection Technology
In the data protection industry, successful software implementations are crucial for providing the best possible experience for clients. However, a successful implementation is about more than just installing software and providing user access. It also involves ensuring that clients are satisfied with the implementation and the software. This article will explore how to ensure clients are happy with a successful software implementation in the data protection industry. 
1. E
stablish clear communication channels
: 
Clear communication channels are essential for a successful implementation. Before an implementation begins, it is crucial to establish communication channels that are easy to access and  open to all stakeholders. With a clear and easy-to-use communication path, clients feel comfortable reaching out quickly when they need assistance with a question or to address an implementation issue. Open communication is a critical component in keeping an implementation on track.  
2. Identify client needs and expectations
: 
Before beginning an implementation, it is essential to consult with your clients to determine their specific needs, requirements, and expectations to ensure their satisfaction. Doing this will enable you to custom tailor the implementation schedule to meet their particular needs and ensure that the software is implemented to align with their resource expertise and availability. Doing this will also reduce the chance of   impediments while delivering a world-class customer experience. 
3. Set realistic timelines and milestones
: 
Setting realistic timelines and milestones are the two most critical components for managing client expectations, allowing the implementation to stay on track. Before starting an implementation, the first step is to establish a timeline that is realistic and achievable with all clients involved in the project. At this stage, everyone involved needs to have a voice, ask questions, and understand the level of effort they and their team needs to commit to for the duration of the project. Doing this sets the stage for all stakeholders to understand their deliverables and resource requirements while allowing for fewer opportunities for slipped project schedules. 
4. Provide training and support
: 
Training and support are crucial for ensuring clients can use the software effectively. It is important to provide comprehensive training to users, including how to navigate the software, perform key tasks, and troubleshoot issues. Additionally, it is essential to offer ongoing support, such as a helpdesk or a support team, to assist users as they use the software. 
5. Ensure data security and protection
: 
In the data protection industry, it is essential that the software implemented meets all necessary security and protection standards, ensuring client data is always protected. This helps to build trust with clients, ensuring they are satisfied with the implementation and overall data protection solution. 
6. Seek client feedback
: 
Finally, it is vital to seek client feedback throughout the implementation process. Feedback enables you to identify issues as they arise and make changes to improve your current client implementation and the processes you follow for future projects. Seeking feedback at the end of the implementation helps to identify areas of strength and weakness and provides insights to streamline your process for future deployments. 
Eclypses MTE Technology Implementation
At Eclypses, we have defined a solution delivery process that begins with a sales team handoff and ends with our Customer Success team. Our customer success team works closely with each client from the initial introduction through their MTE (MicroToken Exchange) integration, production rollout, and beyond. We listen to our client's needs, identify their resource capacity, and clearly articulate the scope of work needed to successfully integrate our MTE (MicroToken Exchange) technology into their new or existing Mobile, Web, or IoT (Internet of Things) platforms on time and within budget.  
To help our clients achieve MTE integrations on time and within budget, the Eclypses engineering team created a Developers Portal, which hosts our MTE best practice guides, developer guides, language specific code samples, and examples as well as a debugging guide that our customers utilize during their integration of MTE. This level of technical information available to our customers enables their engineering teams to quickly access specific integration information for their platforms and in the code languages they are integrating with. We also provide our clients with a near real-time communication channel with the Eclypses Customer Success and Applied Engineering teams.
Knowing our clients have engineering SMEs involved at specific times during a project, it is imperative we are quick to assist as technical implementation questions arise. Expediting technical responses helps keep their development work driving forward and keeps the project schedule on track. 
According to the Wellingtone article titled The State of Project Management Report 2021, 'Only 34% of organizations mostly or always complete projects on time and within budget.'  Through well thought-out, up-front planning and continuous communication with our clients, we consistently keep MTE integrations on track, getting customers into production on schedule and within budget. 
In conclusion, a successful software implementation in the data protection industry involves much more than simply installing software. To secure client satisfaction, it is essential to establish clear communication channels, identify client needs and expectations, set realistic timelines and milestones, provide training and support, establish data security and protection, and seek client feedback. Following these steps, you can create a positive customer experience and successful software implementation. 
Author: Daniel Lemoine, Director of Customer Success at Eclypses