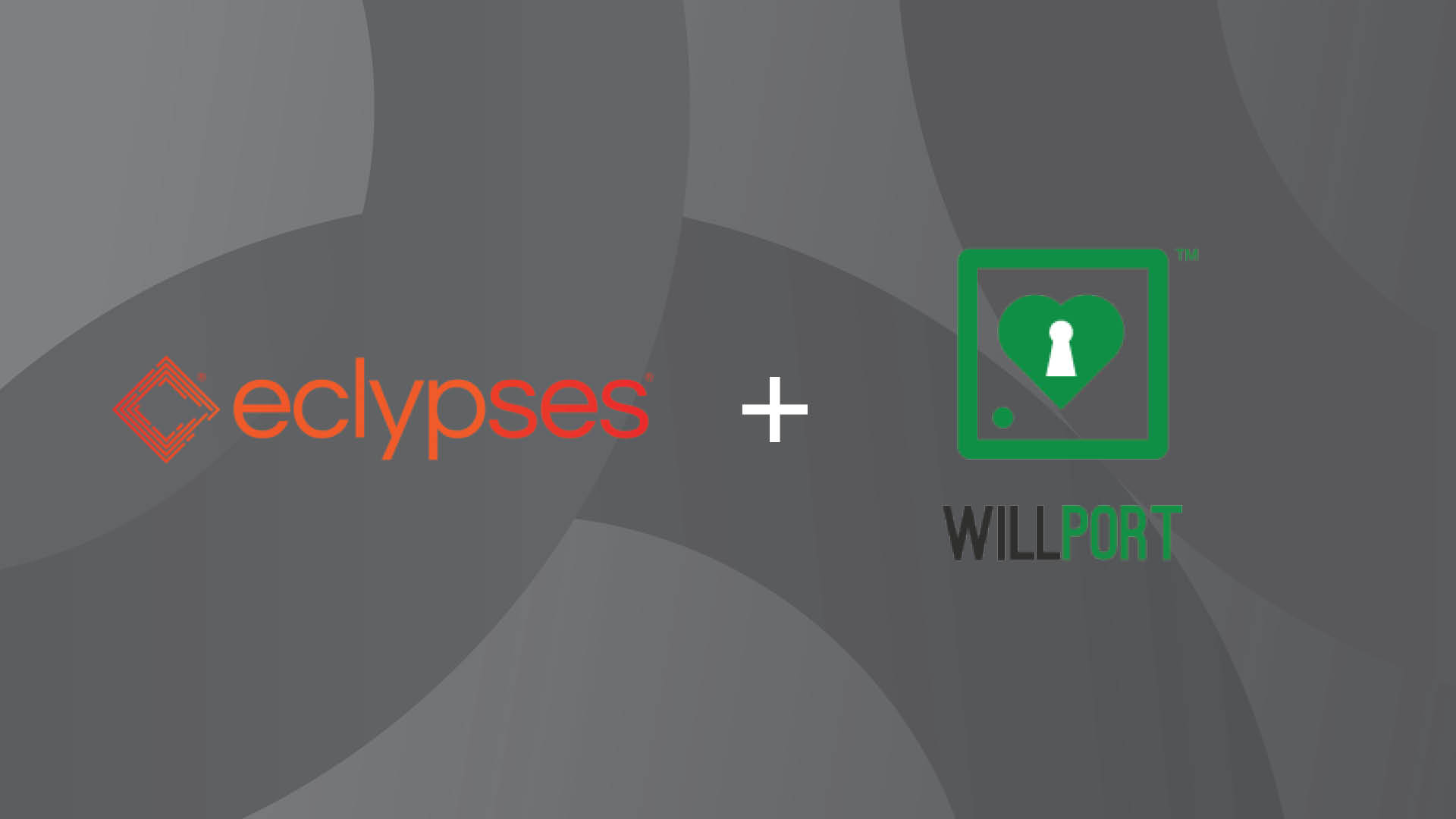 Eclypses has recently announced their partnership with WILLPORTtrust, a micro-estate manager that utilizes blockchain technology and allows users to set up an "afterlife" plan.
WILLPORTtrust is the first trust company for the masses that enables a benefactor to set up an Inheritance Trust to distribute cash and retirement accounts with personalized messaging and video. WILLPORTtrust will utilize Eclypses' MTE Web toolkit to protect valuable data through their website, protecting against cyber vulnerabilities such as replay attacks, Wi-Fi eavesdropping, spoofing, and hijacking.
Doris Schwartz, Founder and CEO of WILLPORT comments, "Security is a priority for our company. We are looking forward to the first phase of our implementation, which will focus on our Blockchain Investment Gifting Vouchers for Registered Investment Advisors. We reviewed several market applications, and Eclypses' team and software were the right fit for our company and products."
According to TechJury, over 30,000 websites are hacked daily around the world, with financial, healthcare and retail organizations all prime targets to these cyber hackers. By securing with MTE technology, WILLPORTtrust eliminates risk by replacing their customer's data with meaningless, instantly obsolete random streams of values, that are only understood by the other side.
Bryan Champagne, CEO of Eclypses says, "Eclypses is excited to work with WILLPORTtrust! We are pleased to know that our MTE technology will help WILLPORT's banking and institutional clients while keeping their customer's data safe."
To learn more about this partnership, please contact us today.
About WILLPORTtrust
WILLPORTtrust opens the world of affordable Estate Planning and Trusts to the "99%", streamlining an antiquated process. The Trust is easy to structure and will allow money, some retirement plans, and life insurance proceeds to be disbursed electronically and directly to beneficiaries over several years instead of a lump sum. Inheritance is sent directly to the beneficiary's WILLPORT App (currently in the marketplace). A benefactor can add a personalized message, video, or gifts, like flowers, to their legacy disbursement. By partnering with some Banks as Trustees, WILLPORTtrust delivers a mass-market solution enabled by proprietary technology. For more information, visit www.willporttrust.com.
About Eclypses
Eclypses sets the new standard for protecting your most sensitive data while in transit. Their disruptive technology, MicroToken Exchange® (MTE®), offers a transformative cyber security solution to replace actual data with instantly obsolete, meaningless random streams of values. Eclypses developed the MTE technology to be the most innovative and disruptive security solution for protecting data communication for web and mobile applications, and IoT devices. In 2022, Eclypses won Best Cybersecurity Solution in the FTF News Technology Innovations Awards. For more information, please visit www.eclypses.com.