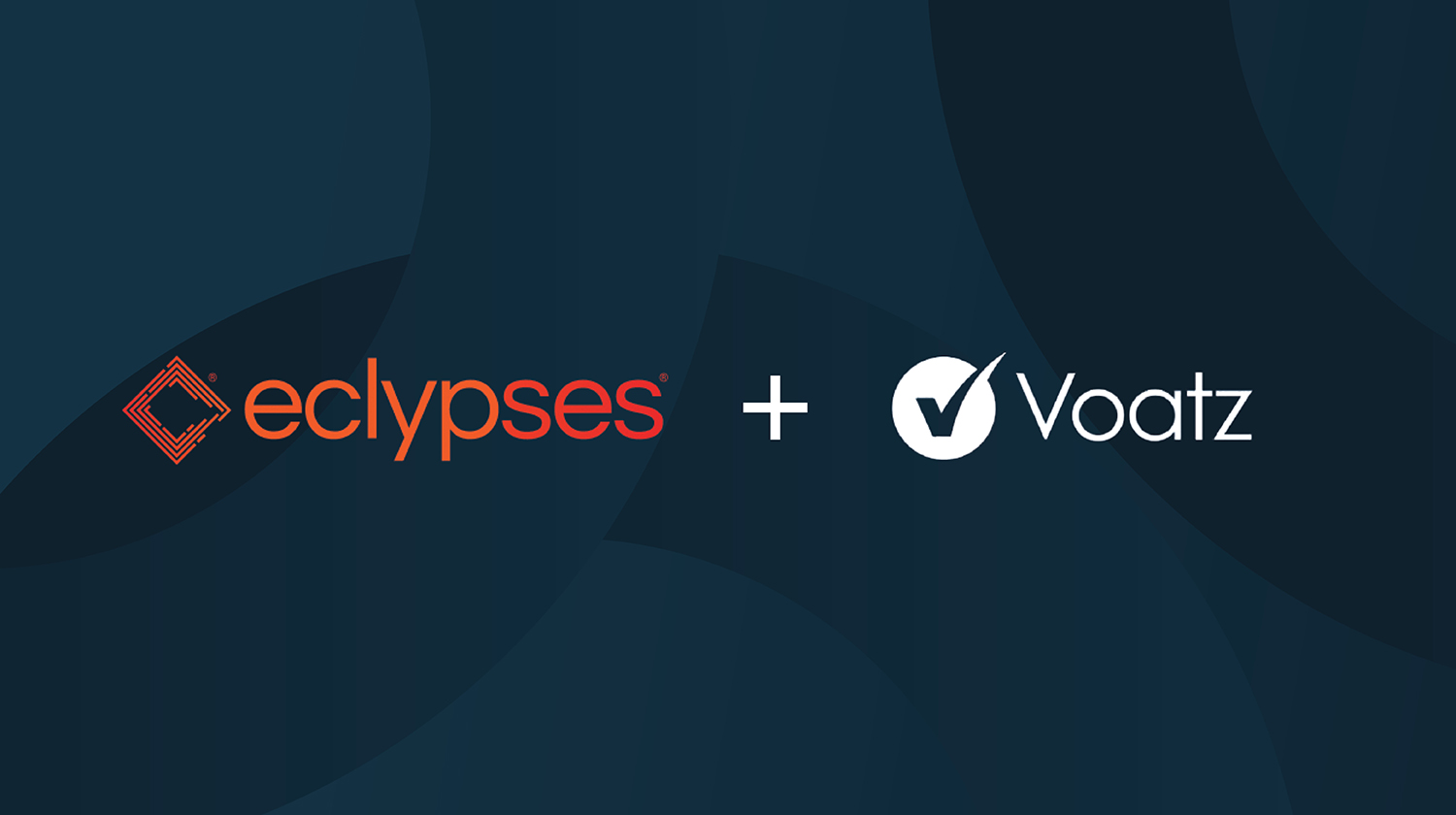 Eclypses has partnered with Voatz, a leading mobile voting platform provider to pilot its "Quantum Resistant" security solution in upcoming elections. Voatz made history by being the 1st mobile voting application backed by a blockchain-based infrastructure to be used successfully in a US presidential election this year, allowing voters to securely cast their ballots on their personal smartphones.
Eclypses' MTE technology is being integrated into certain aspects of the Voatz mobile voting infrastructure to future-proof the security of the network communication as well as further improve the detection of rooted/jailbroken devices in order to make it exponentially harder for malicious actors to tamper with voter devices.
Voatz CEO Nimit Sawhney states, "Security is a persistent work in progress and Voatz has always been at the forefront of pushing the boundaries. We are excited to partner with the Eclypses team to further this exciting exploration of how a modern election system can function seamlessly in the presence of anticipated future threats and provide an accessible method of voting to citizens around the world."
Eclypses' CEO Bryan Champagne states, "Protecting the most vulnerable data from cyberattacks has always been our top priority. Our MicroToken Exchange® (MTE) cyber technology is uniquely positioned for all mobile apps to create an advanced security strategy that enhances any existing security measures in place. We are thrilled about our partnership with Voatz, as they continue to pioneer through the mobile app sector and provide accessibility for people to participate in democracy."
About Eclypses
Eclypses sets the new standard for protecting your most sensitive data while in transit. Their disruptive technology, MicroToken Exchange® (MTE®), offers a transformative cyber security solution to replace actual data with instantly obsolete, meaningless random streams of values. Eclypses developed the MTE technology to be the most innovative and disruptive security solution for protecting data communication for web and mobile applications, and IoT devices. In 2022, Eclypses won Best Cybersecurity Solution in the FTF News Technology Innovations Awards. For more information, please visit www.eclypses.com.
About Voatz
Voatz is a mobile elections platform that is changing the way the world votes. Backed by cutting-edge security, biometrics and a blockchain-based elections infrastructure, Voatz enables smartphone and tablet voting to increase accessibility and security in elections. Since 2016, Voatz has successfully conducted more than 75 elections successfully including the world's largest mobile voting exercise using the blockchain. In 2018, Voatz ran the rst mobile blockchain vote in US Federal Mid-Term Election history with the State of West Virginia. In 2020, Voatz became the first smartphone app-based mobile elections platform to be used in the US Presidential Elections. To learn more, please visit https://voatz.com.