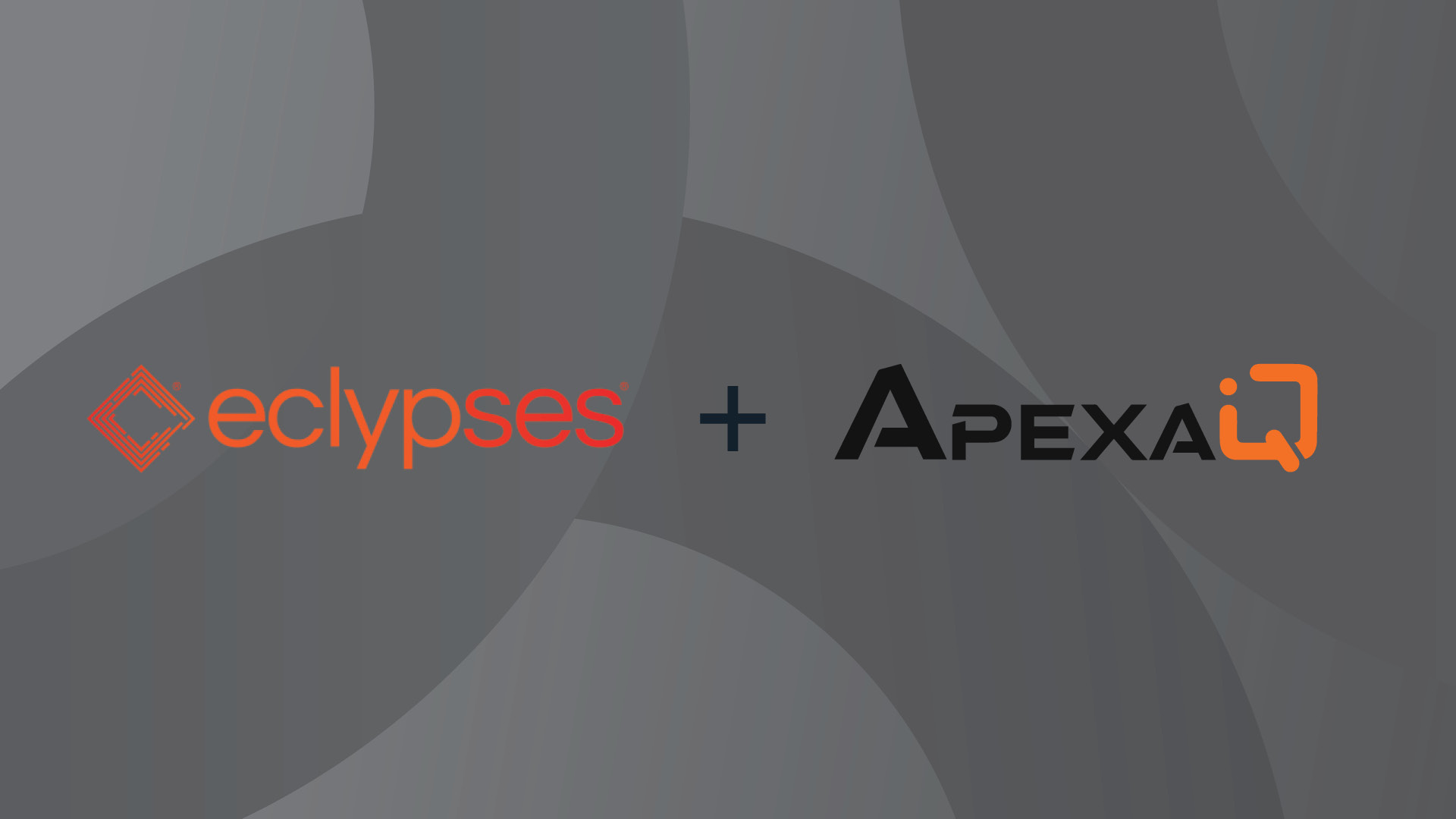 Eclypses announced their partnership with Apexa iQ to bring Eclypses MTE® technology to the Apexa iQ platform.
The Apexa iQ platform discovers your entire IT estate in minutes – on premises, co-located and Cloud. This platform instantly gives you a numerical score that accurately rates your overall infrastructure health and vulnerability on a scale of 60-160, inspired by human IQ. With Apexa iQ's platform you also receive a comprehensive single dashboard view of every device on your network — including IT hygiene and obsolescence status in real-time.
With the integration of Eclypses MTE technology, the Apexa iQ platform's security will be stronger than ever. MTE secures data at the application level, and provides endpoint verification, and zero trust with full knowledge.
Lokesh Aggarwal, CEO at Apexa iQ comments, "Understanding security and remaining on top of new and upcoming cyber threats is extremely important to us at Apexa iQ. We are excited to be partnering with Eclypses. Leveraging this powerful data security is a business differentiator that will allow us to provide the full endpoint-to-endpoint security necessary to protect both our customers as well as our own mobile, web, and IoT devices."
By combining Apexa iQ dashboard with Eclypses MTE technology, Apexa iQ clients will be able to meet the needs of the digital future.
Bryan Champagne, CEO of Eclypses comments, "We are excited to partner with Apexa iQ, knowing that their technology is a powerful query engine that allows customers to take control of their security. Our Eclypses MTE technology complements their mission well by providing security for their web, mobile and IoT applications and passing that level of security onto their customers. We look forward to working with the Apexa iQ team!"
About Eclypses
Eclypses sets the new standard for protecting your most sensitive data while in transit. Their disruptive technology, MicroToken Exchange® (MTE®), offers a transformative cyber security solution to replace actual data with instantly obsolete, meaningless random streams of values. Eclypses developed the MTE technology to be the most innovative and disruptive security solution for protecting data communication for web and mobile applications, and IoT devices. In 2022, Eclypses won Best Cybersecurity Solution in the FTF News Technology Innovations Awards. For more information, please visit www.eclypses.com.
About Apexa iQ
ApexaiQTM is a Saas based platform giving IT leaders the confidence they need to mitigate risk within their IT estate. In a single dashboard, you can see a comprehensive view of every device on your network, as well as IT hygiene & obsolescence status in near real time. You get a prioritized list of what needs immediate attention and remediation. We compute these risks into a numerical score that accurately rates your overall infrastructure health and vulnerability on a scale of 60-160, inspired by human IQ. The higher the score, the stronger and more secure your IT environment.
We cover your devices whether on-premises, co-located, or in the cloud for customers around the world. What's your organizations ApexaiQ? Just ask Apexa. For more, visit www.apexaiq.com