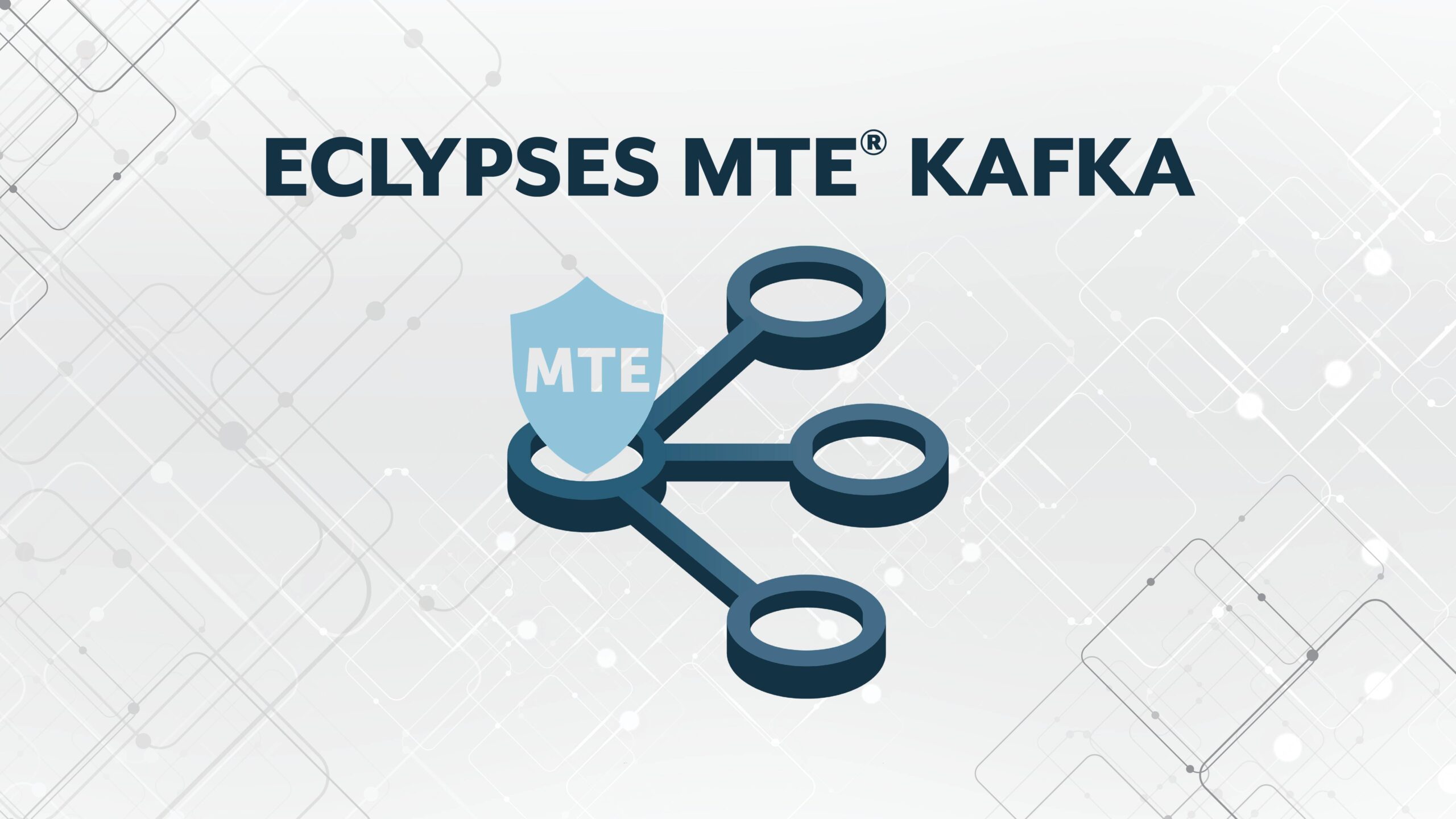 MTE Kafka secures real-time Kafka streams and data, protecting the business data in any phase
Eclypses introduced MTE Kafka, a new toolkit focused on securing the Kafka ecosystem, brokers, producers, and consumers. This new toolkit created by Eclypses secures real-time Kafka streams and data in any phase, a critical component to any organization leveraging Kafka for building data pipelines, leveraging real-time data streams, enabling operational metrics, and data integration across countless sources. 
Eclypses, a leading provider in end-point data protection and developer of MTE technology, offers mobile device management, web application, and IoT device security to protect data at the application level and now provides Kafka security using MTE technology, embedding real-time data security for real-time data.  
Currently, 70% of Fortune 500 companies rely on Kafka for interactions such as inventory, production, e-commerce, and checkout functions, driving some of their most critical business data and customer interactions.  
MTE technology enables security to be embedded in the Kafka ecosystem at the data level, removing outside dependencies allowing for optimized security operations, and removing the reliance on third-party key management systems. 
"I'm extremely proud of our team for adding MTE Kafka to our data security toolkits. We saw the need for a next-generation security solution in the Kafka ecosystem and knew our MTE technology would be a perfect fit for organizations worldwide," comments Bryan Champagne, Chief Executive Officer at Eclypses.  
MTE Kafka provides the following security features to the Kafka environment:  
It secures real-time Kafka streams messages and data with end-to-end data protection. MTE Kafka secures the Kafka ecosystem, brokers, producers, and consumers, protecting the most critical business data in any phase.

 

MTE Kafka removes risk vectors (when eliminating KMS) and lowers operational costs. 

 

It offers an easy implementation process with minimal change to a client's current infrastructure, making MTE Kafka highly scalable. 

 

MTE technology is a future focused quantum-resistant data security, allowing customers to be proactive against new threats and vulnerabilities.

 
For more information, please get in touch with our team at [email protected].