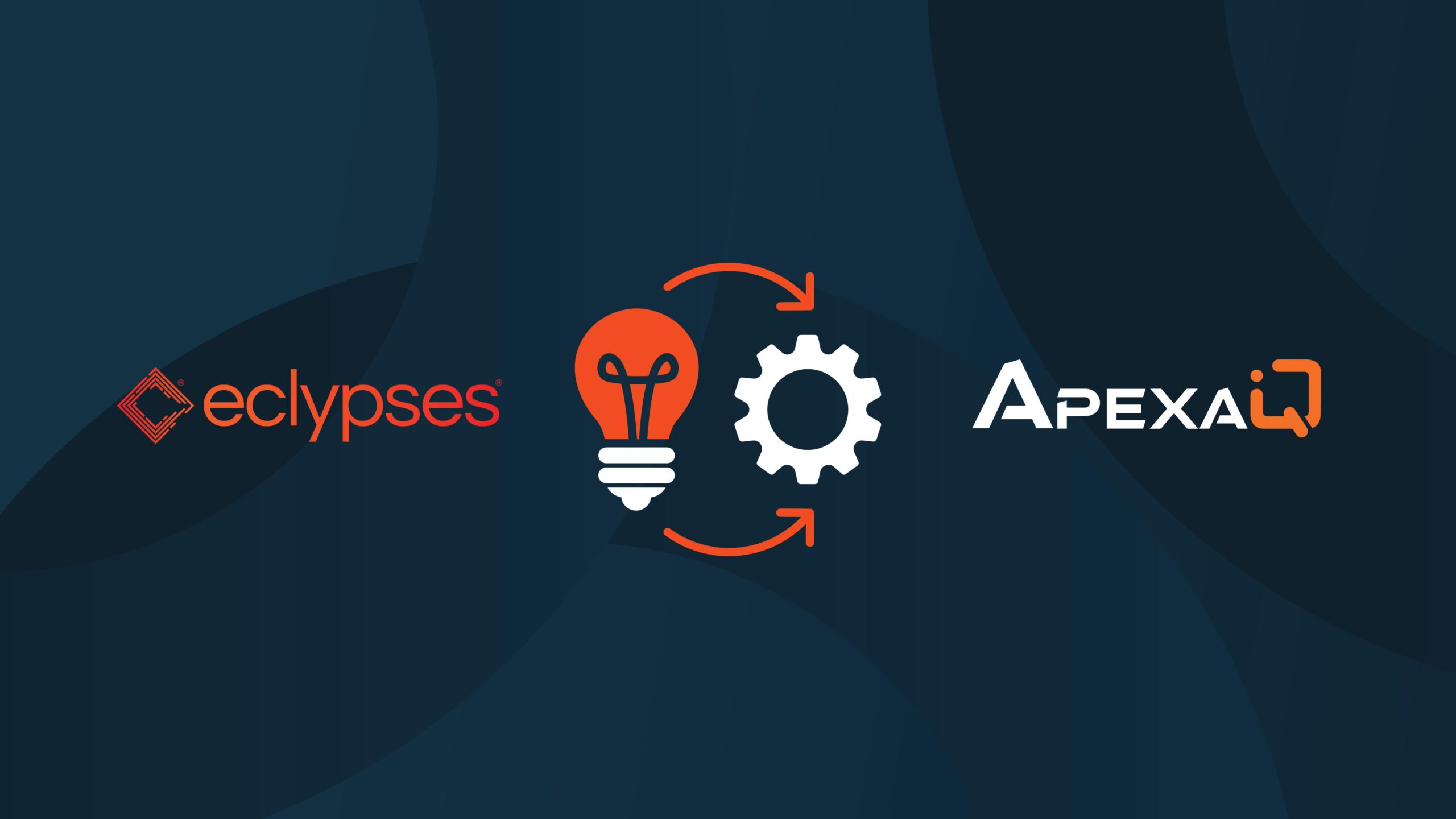 With MTE technology embedded into their platform, Apexa iQ offers complete end-to-end data protection for all clients.
Apexa iQ, a SaaS platform that gives visibility into the hygiene of your entire IT environment on a single dashboard, announced their most recent data security integration of Eclypses MTE® technology.
By implementing Eclypses MTE Web into their dashboard platform, Apexa iQ offers customers complete endpoint data protection while using their software.
The Apexa iQ platform automates the discovery of all your technology assets in minutes: on-premise, co-located, and in the Cloud. Apexa allows you to automate remediation workflows that are prioritized in order of criticality and provides a comprehensive system and software bill of materials. With a single view, organizations can instantly gain visibility and understanding of their attack surface, inventory, and overall health.
"As a security-first company, Apexa iQ has integrated MTE into our collector technology and our SaaS web application to protect client's sensitive credentials from being intercepted or tampered with during transmission" comments Lokesh Aggarwal, Chief Executive Officer at Apexa iQ.
Eclypses MTE technology, revolutionary in speed and accessibility, offers clients access to the highest level of security available today, protecting even the most vulnerable data from potential cyber-attacks. MTE technology secures data inside the application, so clients can stop trusting the operating system to secure their data. At the API, MTE technology acts to harden the endpoint against bots, credential stuffing, and excessive data exposure.
"Working with the Apexa iQ team to implement MTE technology into their innovative platform has been a first-rate experience. Their forward-looking platform allows clients complete control in a comprehensive, single-view dashboard, unmatched by anything in the industry," comments Bryan Champagne, Chief Executive Officer at Eclypses.