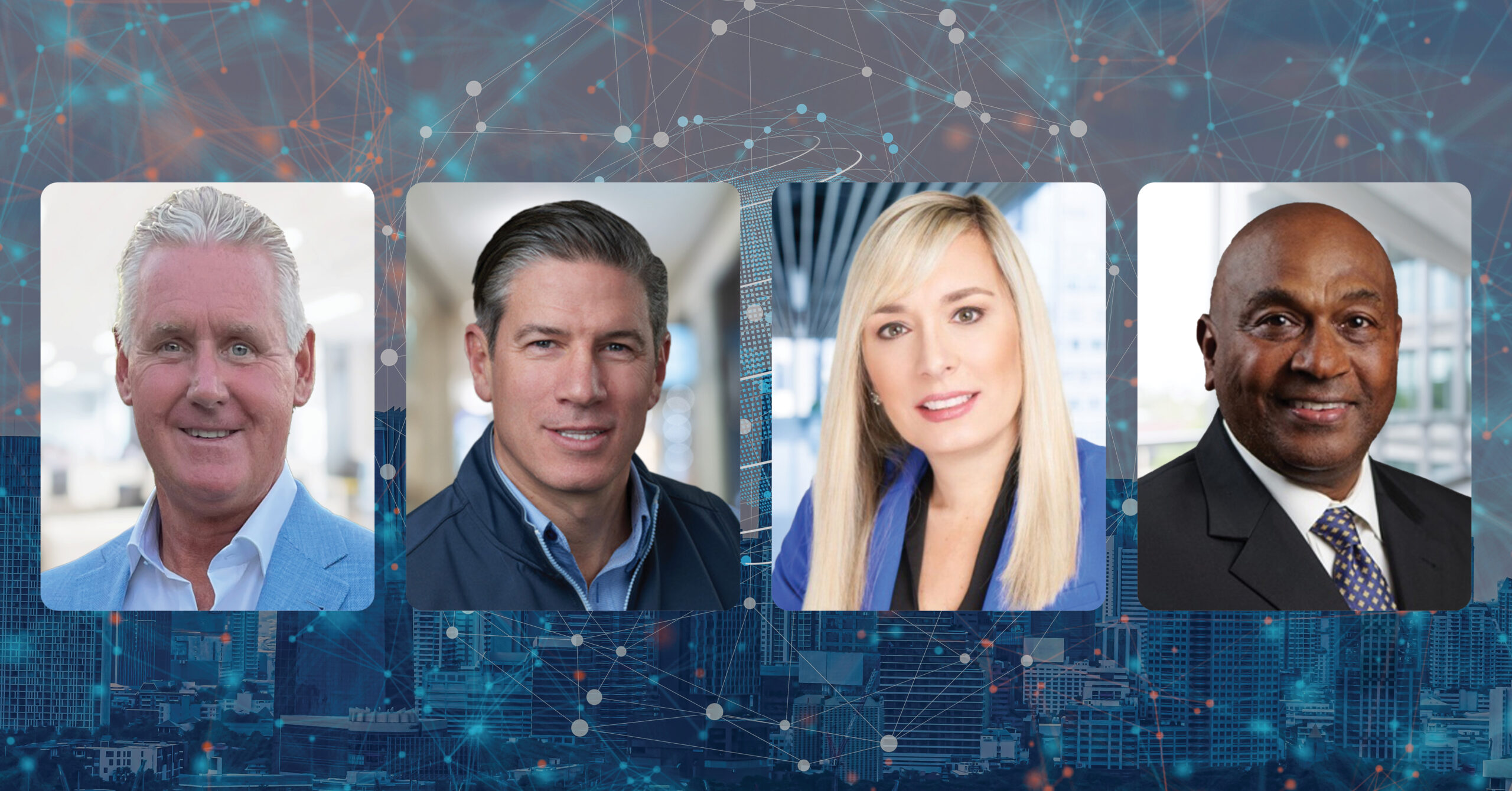 We are thrilled to welcome four exceptional individuals to our esteemed advisory team. These seasoned experts bring a wealth of knowledge, diverse backgrounds, and a passion for excellence that perfectly aligns with our firm's commitment to data security.
Meet our New Advisors: 
Ken Doige
Ken is a corporate security and emergency management professional with over 30 years of experience in corporate security sectors and law enforcement; relating to commercial real estate, renewable power generation, and cannabis industries. He has personally overseen numerous significant corporate security investigations, established and managed emergency response centers, directed teams in large-scale crowd management deployments, and commanded search and rescue operations. Through his extensive business acumen and experiences both in the C Suite boardroom and operationally in the field, in combination with his leadership qualities, interpersonal skills, and character traits, Ken is demonstrably successful in creating constructive work environments and achieving favorable business outcomes. Ken is a strong and observant team player who thrives on challenges in fast-paced atmospheres and is a compelling and positive change agent. For more information on Ken, click here.
Daniel Doyle
Daniel F. Doyle is an accomplished executive with over 25 years in the Fintech & Credit Card Industry. Dan was Principal and President of CardWorks Acquiring since May 2008 before exiting to Blackstone in February 2022, under Blackstone's Tactical Opportunities Division. Prior to that, Dan was an executive at American Express for over 10 years, spending time in both Establishment Services and Corporate Services in various leadership positions.  While Dan is widely respected for his knowledge & leadership in the Fintech/Payments industry, he has transitioned successfully into a leadership role in Data Compliance & Technology by  incorporating AI and utilizing Cyber Security. Dan holds a Master of Business Administration and a Bachelor of Science in Business Administration from Iona University in New Rochelle, New York, where he was a Division 1 Basketball Player. Dan currently serves on several advisory Boards in the Fintech, Banking, AI and Cybersecurity fields as well as in Sports Entertainment and Engagement Platforms. He enjoys contributing his time and resources towards numerous charitable and philanthropic organizations that enhance his local communities. Dan is married to his wife, Juliana and has three children. Dan lives in Lloyd Harbor, New York and is a winter resident of Maresias Beach, Brazil. Dan enjoys staying active and is currently learning and enjoying Pickelball.For more information on Daniel, click here.
Stephanie Furfaro
Stephanie Furfaro is the Chief Business Officer leading Rapid7's global partnerships and responsible for driving growth strategy, initiatives and enablement. A trusted operator with an extensive background building and scaling global sales and customer teams, Stephanie brings over 25 years of experience in high growth software companies, including Allaire, Macromedia, and Adobe. Stephanie joined Rapid7 in 2011 to develop business strategy and sales operations and then as the Chief of Staff to the CEO working with the executive team to lead strategic initiatives. Prior to her role as Chief Business Officer Stephanie served as the SVP for global growth teams at Rapid7 and as an advisor to venture funded startups. A proud Boston native, Stephanie holds a B.A. and M.B.A. from Suffolk University. For more information on Stephanie, click here.
Bennett L. Gaines
Bennett L. Gaines has recently retired as the Senior Vice President of corporate services and Chief Information Officer (CIO) for FirstEnergy Corp. He currently serves as the first Executive Director of Sigma Pi Phi Fraternity. Sigma Pi Phi, also known as The Boulé, founded in 1904, is the oldest fraternity for African Americans among those named with Greek letters. In his role as CIO at FirstEnergy Corp, Mr. Gaines was responsible for the delivery of all IT services, including strategy, development, and governance, as well as communication and data networks. Mr. Gaines was head of Cyber Security for the organization, which includes policy, governance and overall cyber security operations. In addition, his responsibilities include supply chain, physical security, facilities, and corporate travel. Prior to joining FirstEnergy, Mr. Gaines served as vice president and Chief Information Officer at Cincinnati-based Cinergy Corporation. Mr. Gaines was responsible for the delivery of all IT services and telecommunications network operations. In addition, his responsibilities included head of cyber security operations. Before joining Cinergy in 2003, Mr. Gaines was managing director, Business Services at Powergen plc in the United Kingdom. He was responsible for the strategy and delivery of IT services and other shared services. Prior to this, he has worked for several Fortune 500 companies such as IBM, EDS and McKesson in senior management roles in business, information management and operations. Mr. Gaines earned a Bachelor of Arts degree from Baldwin Wallace University. He has been involved in numerous civic and community organizations, such as serving as a board member of Knoxville College and the Akron Community Foundation. He is also a Board of Trustee at Baldwin Wallace University. Mr. Gaines is married to his wife Linda and has a daughter who is married with one child. For more information on Bennett, click here. 
For more information on the Eclypses team, take a look at our team page.