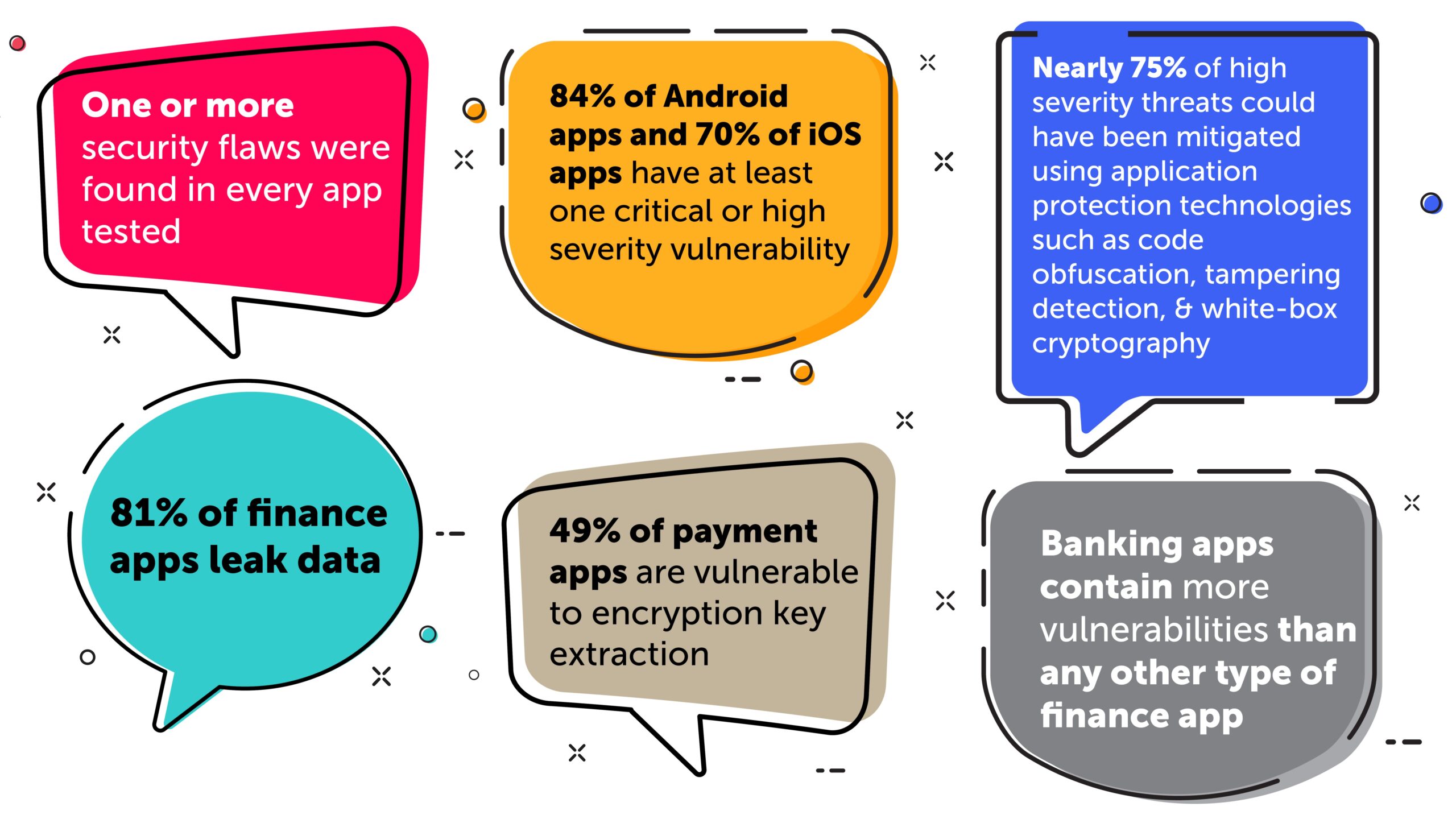 Intertrust Technologies is a Silicon Valley-based software company specializing in trusted computing products and services. Intertrust's 2021 State of Mobile Finance App Security Report indicates that a majority of financial service applications have at least one significant encryption-related vulnerability that has the potential risk of data theft.  
According to a FintechFutures article, the report indicates that "cryptographic issues pose one of the most pervasive and serious threats, with 88% of analyzed apps failing one or more cryptographic tests. This means the encryption used in these financial apps can be easily broken by cybercriminals, potentially exposing confidential payment and customer data and putting the application code at risk for analysis and tampering." 
These security gaps are alarming, and a major concern due to the drastic increase in finance apps over the last few years.  
According to a sociable.co article, the "analysis of 160 popular finance apps worldwide from four major categories—namely banking, mobile payment, investment and trading, and lending—revealed that 81% can leak data and 77% contained flaws that present high-level risks to finance organizations and their customers."  
To learn how Eclypses MTE technology can prevent data breaches to financial mobile apps, contact us today.